Honda Manufacturing of Alabama has officially opened its new logistics buildings, an $85 million project that further deepens the automaker's roots in Talladega County, as well as its significant imprint on the state's economy.
The new facilities add nearly 400,000 square feet to Honda's existing 4.2 million-square-foot factory in Lincoln, where more than 4,500 workers build the Odyssey minivan, Pilot SUV, Ridgeline pickup and the V-6 engines that power all three models for customers around the world.
"Our new logistics operations represent an $85 million investment in our operations, as well as continued investment in our associates, our products and in customer satisfaction," said Mike Oatridge, HMA vice president. "This new space will help us better streamline our logistics operations, which will result in improved parts delivery, improved quality and improved organization across our production lines."
The new logistics facilities are mirror-image buildings at both Line 1 and Line 2. They are part of a multiphased project dedicated to the enhancement and revitalization of Honda operations in Alabama.
"I'm excited to see these new buildings come alive," HMA President Tsutomu Morimoto said.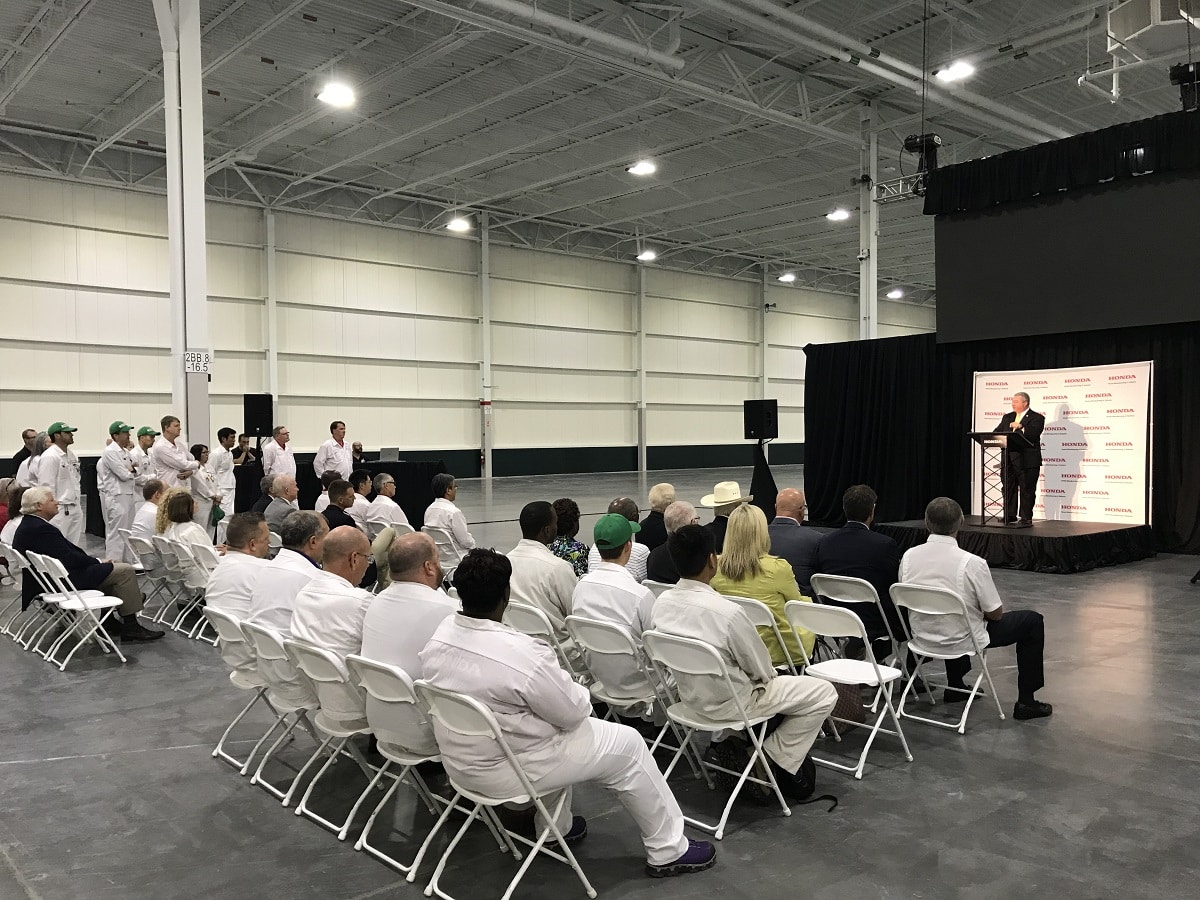 'Setting the standard'
Alabama Secretary of Commerce Greg Canfield joined company officials in cutting the ribbon on the expansion. He praised employees for Honda's success in the state, growing from an initial $400 million investment in 2001 to more than $2.6 billion today.
"You guys here have been a vital part of the fabric of the automotive sector that is growing very rapidly in our state," he said.
Canfield also cited Accelerate Alabama, the state's strategic plan for economic development. One of the plan's key drivers is supporting the growth of existing companies in the state.
HMA's latest investments in technology that will prepare the facility and workforce for future models are exactly the kind of growth from within that Accelerate Alabama promotes, he said.
"Honda is a brand that people across the globe recognize, respect and desire to own, and you are setting the standard for that quality and excellence right here in Alabama," Canfield said. "We're looking forward to the continued investment that occurs here."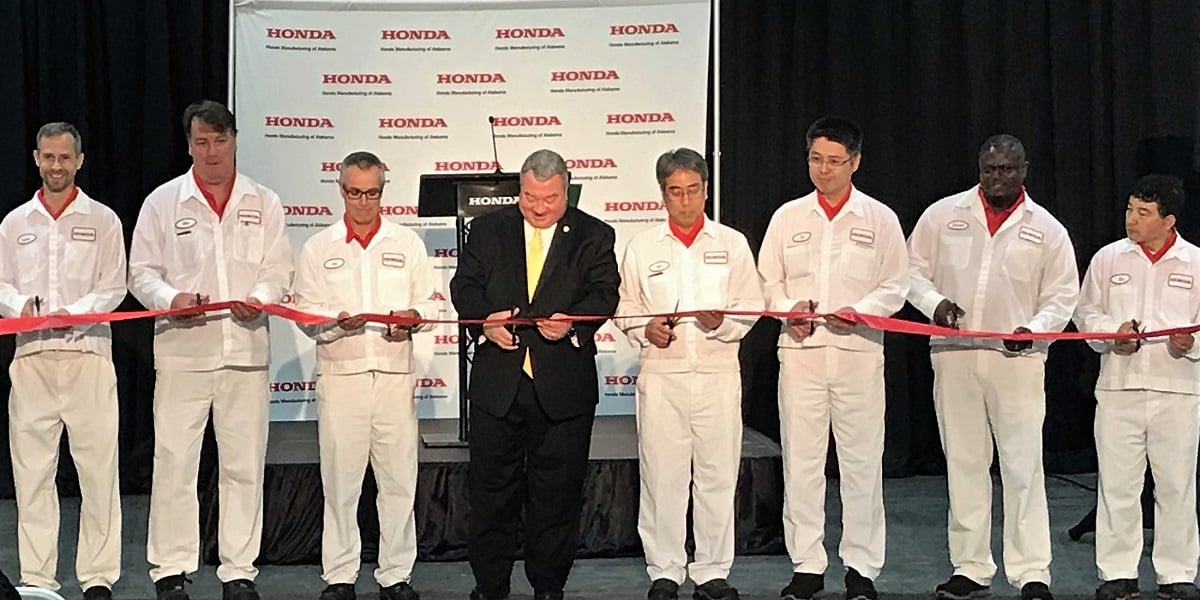 Additional investment
More growth is on the way.
Last week, HMA announced an additional $54.8 million investment to improve weld operations at Line 2. This expansion, which will add more than 50,000 square feet, is expected to be completed in early 2021.
When combined with the 2017 investment announcements for the Line 1 and Line 2 logistics facilities and other investments, HMA has taken on additions of more than 425,000 square feet to its production operations, along with an investment of about $150 million.
A University of Alabama analysis shows HMA has an estimated $6.8 billion economic impact in the state.
This story originally appeared on the Alabama Department of Commerce's Made in Alabama website.
This story via Alabama NewsCenter.
Dawn Azok for Made in Alabama | © 2018, alabamanewscenter.com