SYLACAUGA, Ala. – Businesses based in countries around the globe continue to find a welcoming home in Alabama, as the state's foreign direct investment (FDI) reached $1.57 billion last year, driving job growth in several industries.
Expansions accounted for the vast majority of the 79 FDI projects announced by companies in 17 different countries. But there were notable new projects, too.
A total of 3,254 new jobs were tied to the overall investment, according to the 2016 New and Expanding Industry Report, which was released last month by Gov. Kay Ivey and the Alabama Department of Commerce.
Overall, the state landed nearly $4.2 billion in capital investment and more than 14,700 new jobs.
"The success of the companies operating in Alabama is a story that's being told around the world," said Greg Canfield, secretary of the Alabama Department of Commerce.
"Here at home, that's meant significant new investments and lucrative jobs for communities across the state."
FDI has represented a powerful growth engine for Alabama, with foreign companies announcing $7 billion in new capital investment in the state since the beginning of 2013, according to Commerce data.
Top FDI sources
Austria led the way in FDI during 2016, with a total investment of $666.1 million. That was due mostly to two major expansions of existing companies in the state. Kronospan, a leading manufacturer of wood-based panel products, announced plans to invest $362 million in its Calhoun County operations and add 160 jobs.
Another Austrian firm, Lenzing AG, said it would spend $293 million to expand production of an eco-friendly, botanic fiber at its Mobile County plant. The project is also creating 163 jobs.
A third Austrian firm, auto supplier voestalpine, announced plans for an $11 million manufacturing facility in Jefferson County with 42 jobs.
Other countries that were in the top five for FDI were:
Germany — $213.5 million
South Korea — $155 million
Canada — $145 million
Spain — $131.7 million
In terms of new jobs, German companies announced the largest overall total for Alabama last year, with 1,187.
Those projects included a new plant in Bibb County for automotive supplier MollerTech USA LLC, which plans a $46.3 million investment and 222 jobs.
There was also an expansion in St. Clair County for Eissmann Automotive North America Inc., an automotive supplier that is adding $14.5 million and 200 jobs.
Other top countries for total jobs were:
Canada — 527 jobs
Austria — 365 jobs
South Korea — 347 jobs
France — 333 jobs
FDI and jobs also came from companies in other countries, including Australia, Belgium, Finland, Israel, Italy, Japan, Mexico, Switzerland, Taiwan, Thailand and the United Kingdom.
Canfield recently led a trade mission to Canada, the state's top international trade partner.
Auto driver
Auto industry projects dominated the entire list of FDI activity.
Another major expansion in this sector was in Jefferson County, where Spain's Gestamp announced plans to invest $131 million in its metal stamping operations.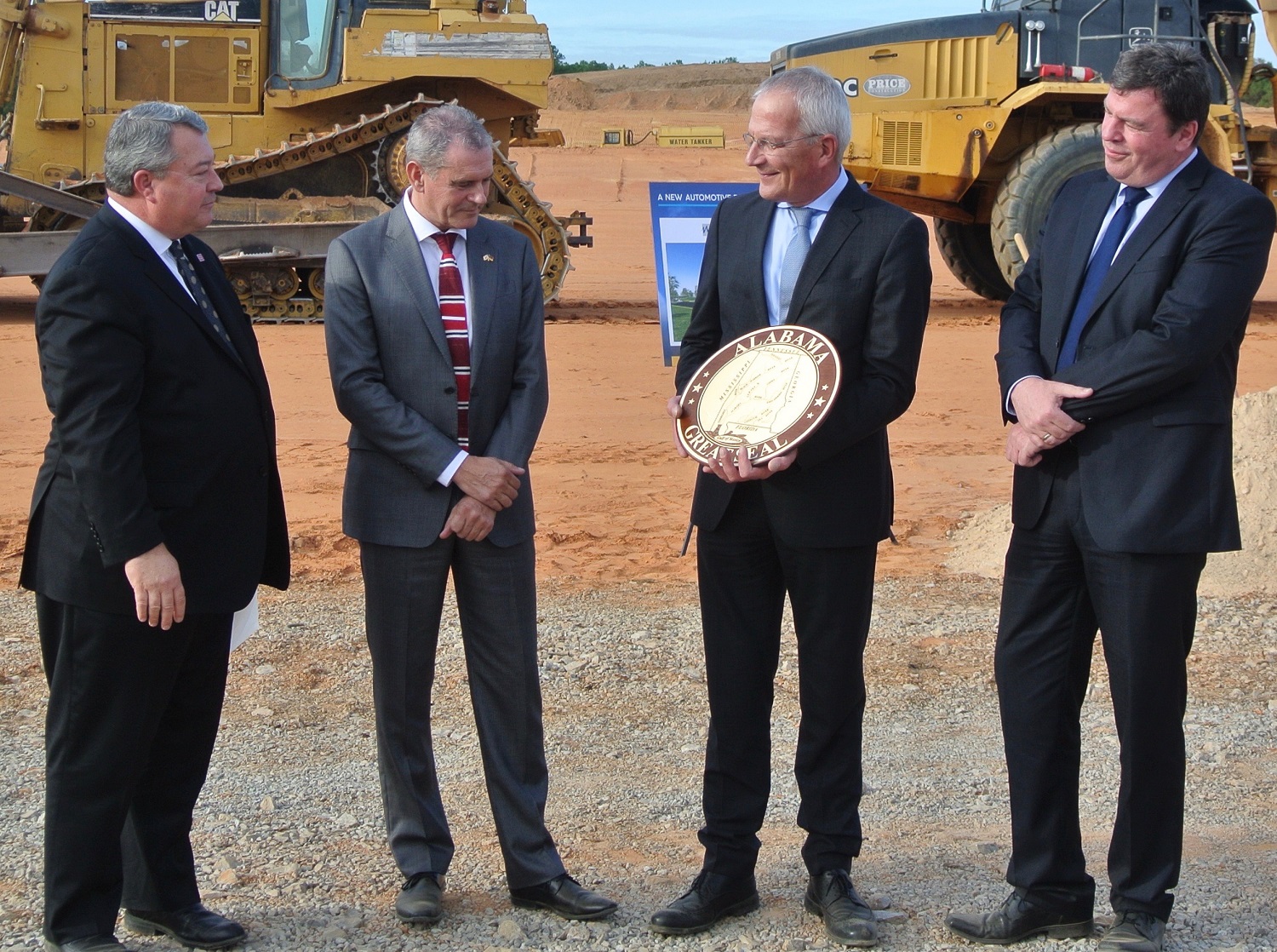 In addition, other suppliers for automakers Mercedes-Benz, Honda, Hyundai and Toyota –- and in some cases, the manufacturers themselves –- took steps to expand their Alabama facilities.
Foreign direct investment plays a key role in the U.S. economy, according to SelectUSA, which works to facilitate job-creating business investment in the United States.
About 6.4 million U.S. workers were employed by U.S. affiliates of majority foreign-owned firms in 2014, the latest data available.
In addition, these companies account for $57 billion in research-and-development spending, and their total contribution to U.S. exports is estimated at $425 billion.
In Alabama alone, 92,700 jobs are directly supported by majority foreign-owned affiliates, SelectUSA figures show.
From July 2007 to June 2016, a total of 221 greenfield, or new, FDI projects were announced in the state.
Nearly a quarter of them were by companies based in Germany, which is no surprise, since that's the corporate home of Mercedes.
Japan, home to Honda and Toyota, and South Korea, home to Hyundai, trailed close behind at 18 percent and 17 percent, respectively.
This story originally appeared on the Alabama Department of Commerce's Made in Alabama website.
Dawn Azok for Made in Alabama | © 2017, alabamanewscenter.com
© 2017, SylacaugaNews.com/Marble City Media LLC. All Rights Reserved.